Hello people,
It has taken a lot of work, but now the result is there.  "LibrePlan, the missing manual" has become available on lulu.com. And not only that, there now is also a nice manual with training exercises that I use when I give a training at a customer site.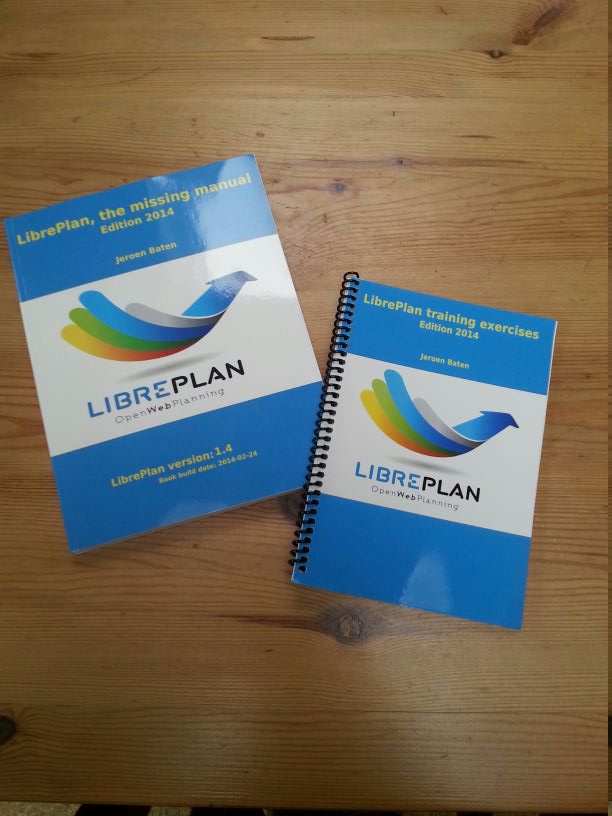 Now that all the writing is done, it is time to start another kind of writing. Next thing is working towards a new release! I hope to tell more about the features that will be in there soon.
For now, I am just happy with the book. I hope you are too.
Kind regards.
Jeroen Baten